Galleries
We are proud to share a few highlights from the last decade of nurturing and creating green spaces in Northern Michigan.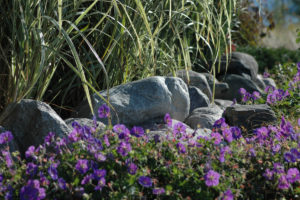 About

Our Company

The Mossy Tree, LLC is a garden maintenance and landscape renovation company that believes the secret is in the soil of the green spaces we nurture.  We work hard every day to enhance our customer's lives by creating vitality, simplicity and beauty in their outdoor living spaces.

 
Why

Choose Us?

WE LISTEN TO YOUR IDEAS AND CUSTOMIZE AN APPROACH TO THE MANAGEMENT OF YOUR LANDSCAPE.
Cori has extensive knowledge of what works in Northern Michigan. She takes care to be innovative and practical, following the wishes of her client.
Joan Griner Licht
I was never able to put together the garden planned in my mind. But Cori worked with me to make my wonderful garden exist!
Kris McLain
Cori Oakley and her crew at The Mossy Tree are creative, hard-working, and reasonably priced – more than anyone can expect from a master gardener. And if you like to get your hands in the earth, have some fun, and participate more fully in beautifying your home or business, Cori will even let you work alongside her. The Mossy Tree gets the highest of recommendations.
Steve Morse
I asked Cori to come to my home and help me with ideas for my yard, as I couldn't come up with any ideas on my own. Cori fit me in quickly - she had great advice and was a great listener. She heard me when I told her what my favorite bushes were and showed me how I could use them. I loved working with Cori and would definitely recommend her. She is quick, ethical and very friendly.
Sally Peters
When I moved into our new home I needed someone to create some flower beds in my front and back yards. Cori talked with me and found out what kinds of plants I like...her plan for my yard was a home run! Her team exceeded my expectations and are all professionals, they create beautiful work while being environmentally conscious.
Laurie Schnell
We engaged The Mossy Tree for a site visit to our home and their suggestions for our space as well as a bit of maintenance work. Couldn't be happier with the results and the cost came in a little under budget. Lots of friendly and helpful advice! Thanks!! We will use Cori again when the need arises.
Michael Lubig